AutoPassword ID Card & Reader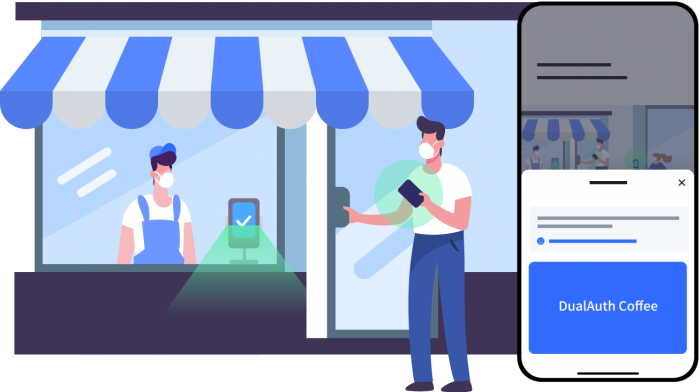 01
DOES YOUR MOBILE ID CARD WORKS LIKE AN RFID CARD?
AutoPassword ID Card is a face-to-face mutual authentication technology in which the ID card holder first confirms who the other party is to verify the mobile ID at a short distance and then submits his/her identification information.
Before submitting the identity information stored in the smartphone to the wireless network, the user who identity information can be checked first using an authentication beacon and then his/her identity information can be submitted. Thus, it is possible to prevent identity theft accidents caused by malicious ID readers in advance and it is effective in preventing infectious diseases as there is no close contact that occurs when sensing NFC or QR codes.
01
ABOUT AUTOPASSWORD ID CARD & READER
Change your ID with AutoPassword ID Card
We provide AutoPassword ID Cards and Readers to companies or public institutions that want to strengthen identity authentication using mobile ID cards. Request a demo now.