Compliant with TTA Standards: TTAK.KO-12.0383,
"Framework for Out-of-Band Server Authentication Using Mobile Devices"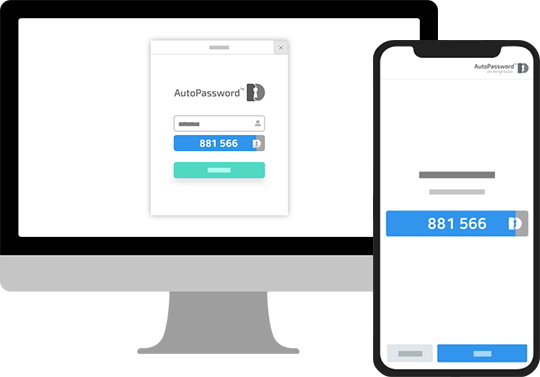 AutoPassword is the only mutual authentication technology in the world to verify the authenticity of the user and service with a single touch. It allows the online service to present the AutoPassword code to the user first, making the user verify the online service's authenticity with their smart phone. Let's make our users happy with the convenience and  strong mutual authentication.
02
HERE'S WHAT OUR CUSTOMERS THINK
02
HERE'S WHAT OUR CUSTOMERS THINK

KIAT is a public organization for the advancement of technology in Korea. KIAT had used user passwords and 2FA services, however, they found that most services proved to be insecure or inconvenient, particularly existing User Passwords and 2FAs as their users needed to type the codes in manually without verifying where they are connected with.  Besides, each online system has its authentication methods, and employees have to use different methods.  So, KIAT adopted AutoPassword as their primary authenticator, to make authentication methods simple while do not ask their user to change passwords and type 2FA codes.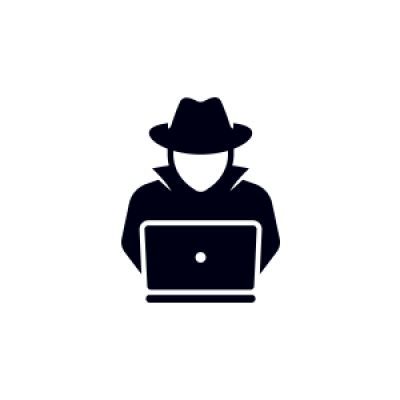 Autopassword is the first smart mutual authentication technology
Are you sure you're giving away your password, SMS code, OTP code, fingerprint, iris to a legitemate online service? Is there any evidence that you are connected to a genuine online service?
All kinds of existing user authentication methods work correctrly under the condition that users are always connected to a genuine online service. However, there are many fake online services that can steal your information.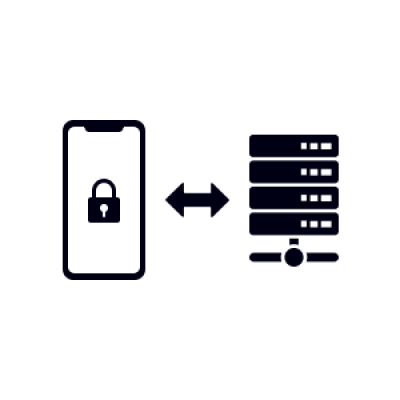 SMART TWO-WAY AUTHENTICATION IS THE ANSWER

One-way user authentication technologies are increasingly vulnerable to phishing and pharming attacks.
It is risky to blindly input our information into online services before verifying their authenticity.
A more secure way is to provide our information after checking the authenticity of the online service. So, wherever and whenever trust is most needed, a two-way authentication is the answer.
04
PRODUCTS LINE OF AUTOPASSWORD
AutoPassword for the enterprise
Perpetual or Annual (Per number of users and servers)
AutoPassword for the online service
Annual (Per number of users and servers)
Fee to online serivce providers.
In-App AD or purchace model.
04
COMPARE DETAIL AND CHOOSE A PLAN
AutoPassword for the

enterprise

Features
It is for the authentication security of Internal staff. AutoPassword Enterpriseis separately installed within the enterprise network, allowing enterprises to set their own customized authentication policies.
Customer
Online Bank, Credit Card,Payment Service Provider, Crypto Currency, Major Portals
Type
on premises
Name of Mobile app
White labeled password
Pricing Standard

Annual

(Per number of users and servers)
AutoPassword for the online

service

Features
It is for the authentication security of Internal staff. AutoPassword Enterpriseis separately installed within the enterprise network, allowing enterprises to set their own customized authentication policies.
Customer
Online Bank, Credit Card,Payment Service Provider, Crypto Currency, Major Portals
Type
on premises
Name of Mobile app
White labeled password
Pricing Standard

Annual

(Per number of users and servers)
AutoPassword

Cloud

Features
It is for the authentication security of Internal staff. AutoPassword Enterpriseis separately installed within the enterprise network, allowing enterprises to set their own customized authentication policies.
Customer
Online Bank, Credit Card,Payment Service Provider, Crypto Currency, Major Portals
Type
on premises
Name of Mobile app
White labeled password
Pricing Standard

Annual

(Per number of users and servers)
AutoPassword Cloud for the

public organization

Features
It is for the authentication security of Internal staff. AutoPassword Enterpriseis separately installed within the enterprise network, allowing enterprises to set their own customized authentication policies.
Customer
Online Bank, Credit Card,Payment Service Provider, Crypto Currency, Major Portals
Type
on premises
Name of Mobile app
White labeled password
Pricing Standard

Annual

(Per number of users and servers)
04
COMPARE DETAIL AND CHOOSE A PLAN
License Classification
Customer
Type
Name of mobile app
Pricing standard
Enterprise
Company, Goverment
on premises
Autopassword Enterprise
Perpetual or Annual Site License
Online service
Online Bank, Service provider
on premises
White labeled password
Annual Site License
Free
Any Online Service
on premises
AutoOTP
License is free